Facial Trauma Reconstruction
Accidents and injuries can happen to virtually any one at any time. Whether a fall, an automobile accident or even trauma sustained as a result of violence, facial injury can be devastating for the victim.

Reconstructive surgery is often necessary to restore the function and appearance of the face, and help the patient to feel confident and experience all of the enjoyment that life has to offer once more.
Types of facial trauma
There are countless ways in which the face can be subjected to trauma. However, there are four main classifications used by health professionals when it comes to assessing trauma. These are:
Soft tissue injuries. These types of injury include skin lacerations and damage to the gums.

Bone injuries. This includes injury to any of the facial bones including the jaw, cheek, nose, palates and eye sockets.

Knocked-out teeth. Also referred to as 'avulsed teeth', these injuries should receive immediate medical attention to give the patient the best chance of having their tooth successfully re-implanted.

Special regions. This refers to the nerves in the face, eyes and salivary glands.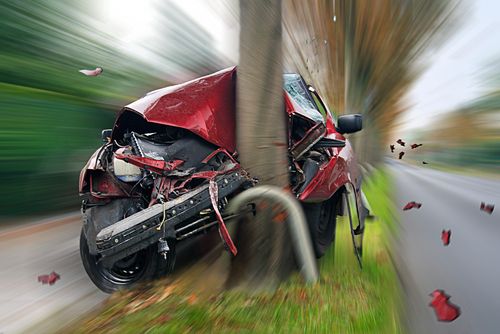 Why patients need facial reconstruction
In addition to repairing the aesthetic appearance of the face after a facial trauma, reconstructive surgery can also help to alleviate many of the health and dental problems that can arise.

Facial injuries can have serious repercussions including impacting on the ability to breathe, swallow and speak. While many issues may be dealt with by an ER doctor, patients who have suffered damage to their teeth will need the advice and treatment of an experienced dental professional.

Some common dental problems that may arise as a result of facial trauma include:
Loss of function. Damage to teeth can cause a variety of issues including inability to bite, chew and even speak.

Increased risk of disease and infection. If gaps open between the teeth as a result of teeth that have been knocked out or needed extraction, these will need to be closed as soon as possible. This will prevent remaining teeth from shifting to take advantage of the space, and lower your risk of developing decay and periodontal disease.

Irregularities with the jaw bone and bite. Trauma can cause teeth to become badly aligned, which can lead to uneven teeth wear, TMJ disorder and other jaw-related complications.

Unsightly appearance. If your teeth have been badly affected in a facial trauma, you may find that it has a significant effect on your confidence and willingness to smile. Reconstructive surgery can improve the aesthetics of your teeth and give you a smile that you won't be able to help but share.
What does facial trauma reconstruction involve?
As each facial trauma is unique, the reconstructive surgery procedures that are needed to restore the patient's health will need to be determined at a comprehensive consultation.
This will allow our surgeon to fully assess the requirements of the patient, and advise them which procedures would be most suitable to help them achieve the function that they require and the appearance that they desire.
Reconstructive surgery following facial trauma can require multiple procedures, but the treatment timeline for your reconstruction will be discussed with you during your consultation.
At Syracuse Oral & Maxillofacial Surgery, our surgeons are trained, qualified and highly skilled, making them able to manage and treat even the most complex dental challenges that can accompany facial traumas. If you require reconstructive surgery, please do not hesitate to contact our compassionate oral surgery team to discuss your options.